February 10th, 2016, 1:23 pm
* Abilene *


Joined: February 4th, 2015, 12:15 pm
Posts: 12
Join Herb and Joe at the 2016 National Fiery Foods & Barbecue Show in Albuquerque March 4-6th! They will have several of our most popular cookers on display and they are taking pre-orders for the show cookers now.
Visit the event page on Facebook for more information about the specific Yoder Smokers that are available at show pricing:
https://www.facebook.com/events/251288168535632/
CALL 620-802-0217 TO PRE-ORDER! These cookers WILL sell quickly, so don't delay.
BBQ Aficionado/ Novice Griller
Marketing at Yoder Smokers
February 11th, 2016, 10:00 am
* Kingman *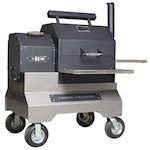 Joined: August 15th, 2014, 9:55 am
Posts: 254
Mike
2 - YS640 Silver Competition Carts
February 11th, 2016, 10:14 am
Site Admin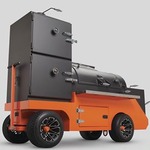 Joined: April 18th, 2014, 3:12 pm
Posts: 2409
That's too funny...but it fits.
Return to News and Announcements
---