August 22nd, 2014, 11:12 am
Site Admin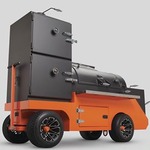 Joined: April 18th, 2014, 3:12 pm
Posts: 2409
All Things Barbecue's staff chef, Tom Jackson, shows you how to butcher a bone-in pork loin into a frenched rack of pork.


August 28th, 2014, 9:33 am
Handsome fella.
Tom, staff chef at All Things BBQ
Founding member of 'Que Tang Clan'
YS 640, Cheyenne
September 10th, 2014, 10:47 am
* Kingman *


Joined: August 16th, 2014, 7:43 pm
Posts: 299
Location: NORTH
great vid Tom,,,
thanks for posting it Yoder_Herb...
~All that is gold does not glitter ~ Not all those that wander are lost~
~20" Yoder "Swiss Army Knife" Stick Burner~
January 4th, 2015, 8:55 am
* Abilene *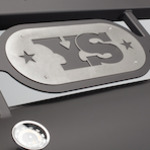 Joined: January 3rd, 2015, 5:54 pm
Posts: 17
Location: South Mountain, Ontario, Canada
can you turn that into one of them there fancy roasts that they tie up into a circle? Then throw some stuffing in the middle once it is done cooking for display & eat'n?
Yoder Cheyenne
Is there really anything better than BBQ?
January 12th, 2015, 9:42 am
Yes sir, you can. Different presentation of the same cut of meat.
Tom, staff chef at All Things BBQ
Founding member of 'Que Tang Clan'
YS 640, Cheyenne
Return to Prep and Cooking Videos
---