March 13th, 2015, 4:17 pm
* Abilene *

Joined: March 13th, 2015, 3:25 pm
Posts: 1
Searched the forum for a manual on installing an updated burn pot, but couldn't find one. It should be pretty self explanatory, but my main question is which sealant is recommended? I know it's going to be a high temp, but I'd rather stick with the Yoder recommended.

Thanks!
March 13th, 2015, 10:01 pm
* Durnago *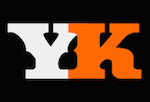 Joined: May 10th, 2014, 12:33 pm
Posts: 576
Location: Sitting Near a Yoder Smoker, Smelling Sweet Blue
The manual recommends to use Permatex 81878 for repairing the seal.


Return to Manuals, Troubleshooting, Best Practices, FAQs, Cooker Registration
---