December 3rd, 2015, 6:40 am
* Abilene *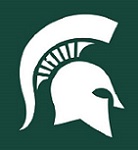 Joined: December 1st, 2015, 6:28 am
Posts: 24
Location: Charlotte, NC
Brunswick Stew 10-12 Servings

1 package of pre-made pulled pork
6-8 cups shredded chicken, depending on how thick you want the strew. (We used 2 young chickens smoked)
16 oz of Swanson chicken broth
2 8 oz. cans Delmonte stewed tomatoes(or you favorite diced tomatoes)
1 pound of frozen baby lima beans
1 pound of frozen corn
1 package frozen diced hash brown potatoes
1 large onion, diced
2 cups Sweet Baby Rays BBQ sauce (any tomoato based sauce works)
a dash of Franks Hot Sauce (we spice ours up with a bit more kick

)

Seasoning options :
We add 2 Tablespoons of Chili Powder, 2 Tablespoons of BBQ rub and salt and pepper.

Combine all ingredients into a crock pot for a minimum of 6 hours. Best if cooked between 8-10 hours.

This is a great winter stew, we use pulled pork we've froozen. The chicken I will either cook fresh or if I have some Ive frooze I would use that too. This stew does freeze very well. Until March we are a family of two, so 10-12 servings is quite a bit. We normally make this and freeze into portions, or make for a gathering... game day or something.
December 3rd, 2015, 9:57 am
Site Admin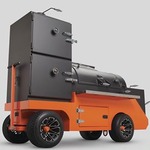 Joined: April 18th, 2014, 3:12 pm
Posts: 2409
Return to Chili, Stew and Soup
---