December 4th, 2014, 7:32 am
I enjoy seeing photos from other members. When I try to and a picture attachment it always says the file is too big. Any suggestions on how to add a photo on the forum?
Yoder Loaded Wichita, pile of wood, matches.
December 4th, 2014, 7:48 am
* Abilene *

Joined: August 24th, 2014, 8:17 am
Posts: 38
I open the picture in Paint and reduce it till the file size fits.
December 4th, 2014, 12:34 pm
* Kingman *


Joined: August 16th, 2014, 7:43 pm
Posts: 299
Location: NORTH
640x480
~All that is gold does not glitter ~ Not all those that wander are lost~
~20" Yoder "Swiss Army Knife" Stick Burner~
December 4th, 2014, 2:13 pm
December 5th, 2014, 8:20 am
* Durnago *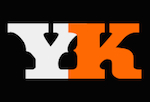 Joined: May 10th, 2014, 12:33 pm
Posts: 576
Location: Sitting Near a Yoder Smoker, Smelling Sweet Blue
THUMPERRRR wrote:640x480
Those are two good numbers.



Return to Yoder Community Town Hall
---