August 5th, 2018, 6:52 pm
Are there any wiring schematics/diagrams for the ys640?

I am looking to add a USB port (to power my probe) and would like to tap 12v from the smoker itself.


Thanks, Fred
August 5th, 2018, 7:18 pm
Site Admin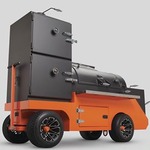 Joined: April 18th, 2014, 3:12 pm
Posts: 2409
The smoker is entirely 115vac, with no DC power available. The fuse is sized to protect only the cooker.
August 5th, 2018, 9:47 pm
That's what I was seeing too. Thanks for confirming...

Thanks, Fred
* Abilene *

Joined: July 27th, 2019, 8:09 am
Posts: 1
Decent, need to accomplish something like this with mine.
March 25th, 2021, 11:32 pm
* Abilene *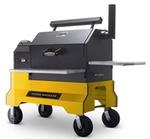 Joined: March 25th, 2021, 10:02 pm
Posts: 11
Location: East edge of Phoenix
Return to Specification Drawings, and Marketing Material
---