December 8th, 2015, 2:08 pm
* Abilene *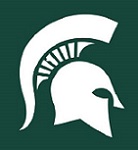 Joined: December 1st, 2015, 6:28 am
Posts: 23
Location: Pickerington, OH
Does anyone have a special technique, backwoods/store bought mods, or tools that they recommend (or not)?

A few things I find really helpful…

Thermometer: I use an Igrill2, its really nice… fits a decent budget and has 4 probe slots. The app that goes with it keeps a running chart for each probe for the cook and can be exported to .csv format. Downside so far is the distance, 150' Bluetooth. Longer would be nice, or wifi… but for 99$ its been awesome.

Roman Pork Puller: If you do pork butts at least once a year… it will more than pay for itself. Drill bit that fits in a drill with a long arm and spikes at the end… makes pulling a Boston butt a thing of the past as it does it in less than 10 seconds. I normally smoke 2 or 3 at a time when I cook them and it would take over a half hour to pull them all properly. It's worth its weight in gold... only downside, the drill has to have a large enough chuck to support it. I forget the size but it's larger than your standard cordless drill. 50-60$
December 19th, 2015, 3:49 pm
* Abilene *

Joined: December 10th, 2015, 11:24 am
Posts: 10
I use a Maverick 732, with one probe in the product, and one on the grate.

I can verify the product with a instant read, but I'm not sure when to tell when the grate probe needs to be replaced.

Been using them for about 2 years, and happy with them so far.
Return to Cooking Questions, Tips and Tricks
---