September 22nd, 2014, 12:27 pm
Herb, just wondering if you'd rather we post Appetizer recipes/ideas under side dishes, or if it should warrant its own separate food group? I'm thinking about things like ABT's and poppers, dips, wings, etc. Happy either way--just checking! Got a few things I thought I'd throw on the site and hope that it'll get others to follow suit. You can never have too many apps in your back pocket.



Thanks!
September 22nd, 2014, 12:29 pm
I have no issues either way...Kirby, your call.
September 22nd, 2014, 12:34 pm
* Durnago *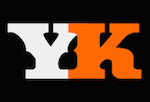 Joined: May 10th, 2014, 12:33 pm
Posts: 576
Location: Sitting Near a Yoder Smoker, Smelling Sweet Blue
I like the idea.


September 22nd, 2014, 12:40 pm
September 22nd, 2014, 12:42 pm
Return to Yoder Community Town Hall
---