* Cheyenne *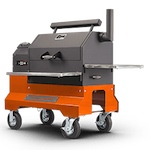 Joined: March 11th, 2018, 7:11 pm
Posts: 75
Location: Morrill, Nebraska
I can't seem to get the display settings how I want them. I've tried ascending order, descending order, listed by date, etc. and just can't get it how I want it.

What should I choose if I want the display to show me topics that have been posted to/responded to most recently. I'd like them starting from newest posts at the beginning of the thread and the oldest posts at the end.
Yoder 640 on a Husker themed comp cart. Go Big Red!
Site Admin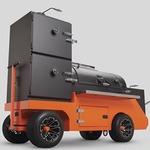 Joined: April 18th, 2014, 3:12 pm
Posts: 2245
The forum displays the newest on top, after the pinned posts.
If you want to see unread posts since your last visit to the forum, click the unread posts link in the action bar under the forum banner:


Return to Manuals, Troubleshooting, Best Practices, FAQs, Cooker Registration
---