March 26th, 2018, 1:33 pm
* Abilene *

Joined: March 26th, 2018, 1:19 pm
Posts: 1
I have a 640 and I am moving to Germany. Will it work there as is with only an adapter or is there something else I need to do in order to use it safely over there with the difference in voltage?
March 26th, 2018, 1:35 pm
Site Admin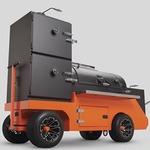 Joined: April 18th, 2014, 3:12 pm
Posts: 2245
We have received your email to customer service. We will get you an answer via email shortly.
Return to Manuals, Troubleshooting, Best Practices, FAQs, Cooker Registration
---