December 28th, 2015, 1:33 pm
* Abilene *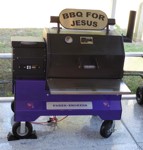 Joined: August 15th, 2014, 7:23 pm
Posts: 33
My Thanks to Chief Tom for the how to video.

Used a different brine, from Amazing Ribs, 6.4%. Brimmed overnight and right at 3 hours at 350F. YS1500.

Best turkey yet!
December 28th, 2015, 6:16 pm
* Wichita *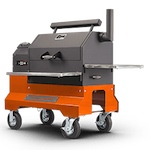 Joined: December 20th, 2015, 4:30 pm
Posts: 170
Location: Wichita, KS
Nice work! Looks amazing!
Wichita, KS!
New to pellet grilling/smoking
YS-640 ON ORANGE COMP CART
December 28th, 2015, 8:34 pm
Moderator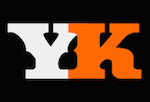 Joined: May 10th, 2014, 12:33 pm
Posts: 576
Location: Sitting Near a Yoder Smoker, Smelling Sweet Blue
Brined and Spatchcocked is the only way to cook turkey, or any poultry really. That looks great!


December 31st, 2015, 8:37 am
* Abilene *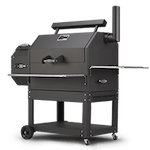 Joined: December 5th, 2015, 4:48 pm
Posts: 25
Love the color, awesome job!
Return to Look at what I cooked
---