* Wichita *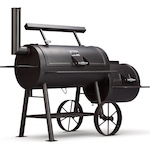 Joined: August 16th, 2014, 10:02 pm
Posts: 246
Location: Iowa
Fired up the Loaded Wichita at 5am so we could have ribs for lunch and pulled pork for dinner. Waiting for the 205 degree temp on the pork butt, 4 hours to go!!
* Abilene *

Joined: August 26th, 2014, 3:15 pm
Posts: 38
Location: Eastlake, Ohio
Loving the Wichita....looking good!!
Yoder Loaded Wichita, pile of wood, matches.
Site Admin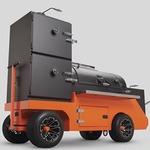 Joined: April 18th, 2014, 3:12 pm
Posts: 2405
* Abilene *

Joined: April 12th, 2015, 9:27 pm
Posts: 47
Location: Northern NJ
Nice work brother. Looks awesome.
Return to Look at what I cooked
---