* Abilene *

Joined: June 20th, 2016, 1:10 pm
Posts: 3
* Wichita *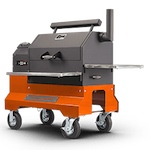 Joined: December 20th, 2015, 4:30 pm
Posts: 170
Location: Wichita, KS
You're my hero! Awesome post!
Wichita, KS!
New to pellet grilling/smoking
YS-640 ON ORANGE COMP CART
* Cheyenne *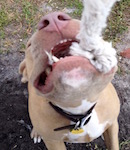 Joined: May 28th, 2016, 8:15 am
Posts: 72
Location: Fort Lauderdale
outstanding! excellent post.
YS640 Competition
Fort Lauderdale, FL

"Pissing off muslims one rack at a time"
Site Admin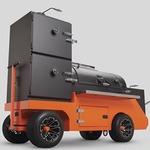 Joined: April 18th, 2014, 3:12 pm
Posts: 2408
Next time, put the meat in a 1 gallon ziplock bag. Push the meat flat into all the corners, and then cut the bag on 2 sides to expose the perfectly formed and perfectly thick meat.
* Wichita *

Joined: July 25th, 2015, 1:21 pm
Posts: 133
I do the same thing as Herb but then use a rolling pin. I then cut one side of the zip lock away and fill with whatever I have around. I personally like to sprinkle something similar to my rib rub to get a sweet and spicy taste. Never done the eggs inside as I kinda like mine over easy with a little goo. Serve with a side of home fries with either bisquits or english muffins....damn, talk about comfort food!
Return to Look at what I cooked
---