April 1st, 2016, 12:35 pm
* Wichita *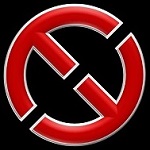 Joined: August 22nd, 2014, 11:53 pm
Posts: 207
Wanted to cure my own ham for Easter. Had some pork but available, an online wet cure recipe and my fingers crossed. I was not going to be popular if Easter ham was a bust. Cured the boneless pork butt for 7 days in a Morton's Tender Quick and brown sugar wet brine. Turned out great, but next time I want to try a whole bone in true ham and curing salt #1 to compare results.

Cured two boneless butts for 7 days and desalinated a corned beef brisket point for pastrami.

Smoked the hams for 10+ hours to an internal temp of 155. The instructions said to hang the ham for best results. I didn't have room to hang them vertically so I had to hang them horizontally. Don't think the end results qualifies as diet food though.
Let the ham rest and mellow out for a day. Reheated in the oven and treated with an orange/brown sugar glaze.
And of course - Pastrami. Saved for a couple of days and sliced cold. Griddle fried for sandwiches for a quick dinner or two.
Thanks for looking.
April 1st, 2016, 12:38 pm
Site Admin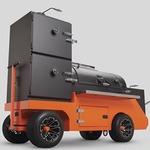 Joined: April 18th, 2014, 3:12 pm
Posts: 2331
* Durnago *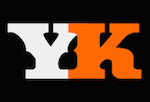 Joined: May 10th, 2014, 12:33 pm
Posts: 576
Location: Sitting Near a Yoder Smoker, Smelling Sweet Blue
Very nice.


Return to Look at what I cooked
---